Injectables & Fillers
Schedule a Free Consulation Today
Tikkun Skin Care offers free consultation for all type of facial injectables including Botox, Dysport and Xeomin, and facial fillers such as Radiesse, Restylane, Juvederm, and the latest, Belotero Balance. All procedures will be performed by our experienced nurses (10 plus years) and if needed, supervised by a doctor. Please call for a free consultation appointment today, 310.375.7546.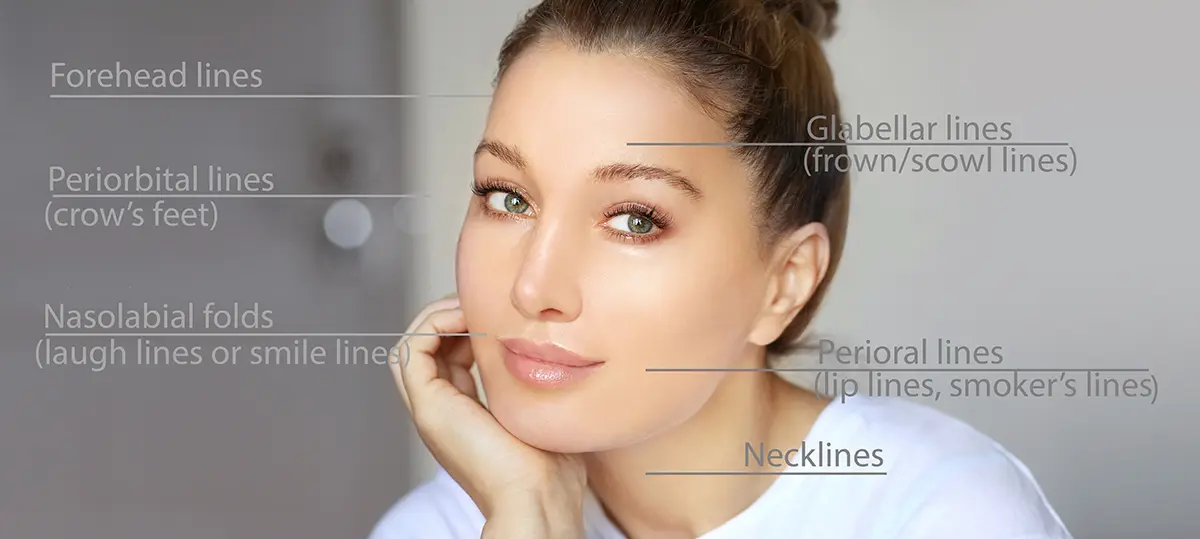 Botox Cosmetic was introduced in 2002 and has been used in 11.8 million procedures. Botox Cosmetic is FDA approved and is most commonly used for medical cosmetic treatment. Our professional medical team uses Botox Cosmetic to lift and shape the brow area, to eliminate or soften lines on the forehead, and also to help with "crows feet", frown lines, sad lines, lines around the eyes, dimpled chins, and fine lines around the lips.
Anytime you make a facial expression, your muscles under the skin will contract. The constant muscle movement draws the skin together and over time causes the skin to become less elastic. This often results in frown lines and wrinkles. When Botox targets these specific areas, it blocks the nerve impulses from activating the muscles making the appearance of the skin above to be relaxed. In some cases with repeated treatments, the wrinkles can disappear.
Botox Cosmetic is a prescription medicine that is injected into the muscles to improve the look of moderate to severe frown lines between the brows of individuals 18-65 years of age. Botox should be administered by a healthcare professional and is a simple non-surgical treatment.
Aging skin can result from cellular changes, collagen depletion, hormone loss, and damage caused by free radicals and excessive sun exposure. Botox Cosmetic helps to slow down the appearance of aging skin by softening the fine lines and wrinkles.
The Botox Cosmetic treatments are quick and virtually painless. Most people do not require any topical anesthesia, however, the area can be numbed with anesthetic cream or a cold pack prior to treatment. The procedure takes about 15-30 minutes and requires no recovery time, so you can even schedule an appointment during your lunch hour. You can resume most normal activities immediately after. Results may vary in some individuals, but most people can see an improvement within 3-5 days. The effect will usually last up to four months. Repeated treatments can lead to longer-lasting effects. You can receive injections every three to four months as long as you don't have any serious allergic reactions or other significant side effects.
Join the only rewards program, "Brilliant Distinctions" and benefit from the exclusive offers. You can earn points from your treatments and purchase of products and redeem them on any Allergan aesthetic product. Please visit BrilliantDistinctions.com for more details. Call for your appointment today (310) 375-7546.
Aging skin can result from cellular changes, collagen depletion, hormone loss, and damage caused by free radicals and excessive sun exposure. Botox Cosmetic helps to slow down the appearance of aging skin by softening the fine lines and wrinkles.
Xeomin (incobotulinumtoxina) for injection is new to the market produced by Merz Aethetics for intramuscular use to help soften moderate to severe frown lines between the eyebrows (glabellar lines) in adults. The active ingredient in Xeomin acts on nerve endings in muscles to prevent muscle fibers from contracting. By reducing these contractions, Xeomin can temporarily reduce the lines on your forehead and between your brows. Results may vary.
Please call for your free consultation today, 310.375.7546.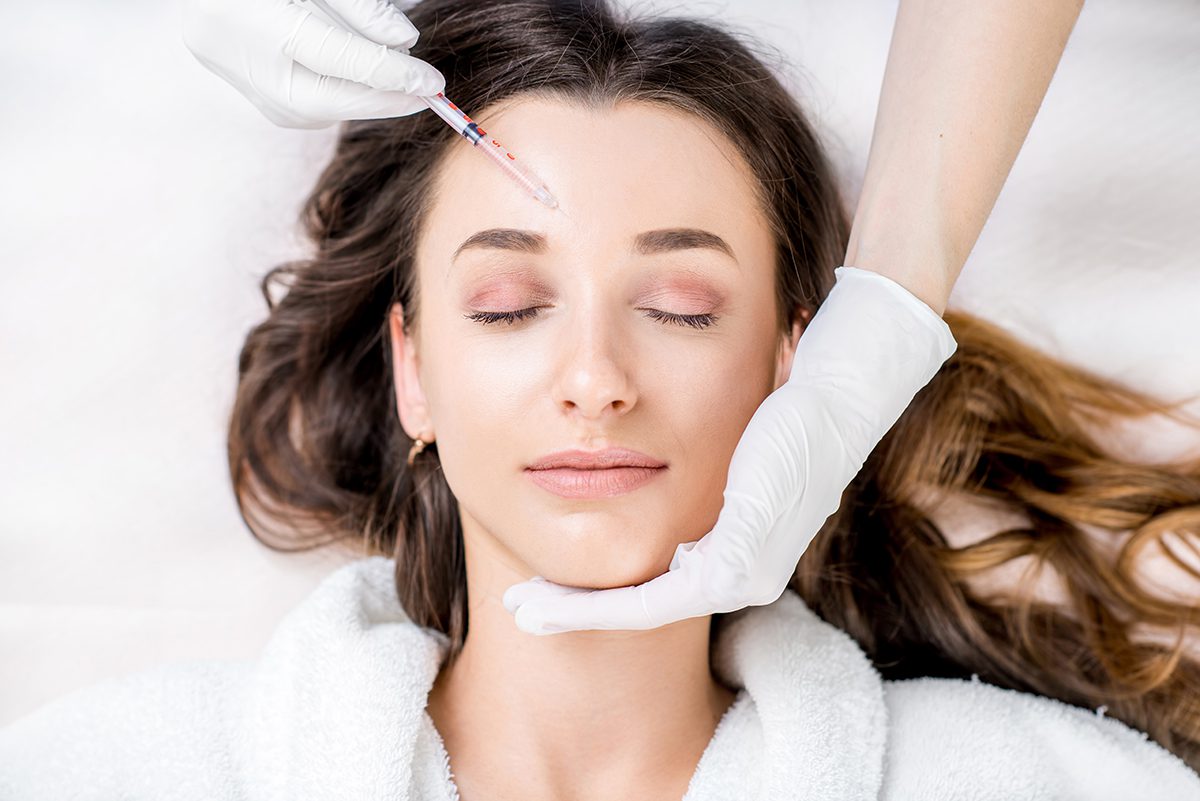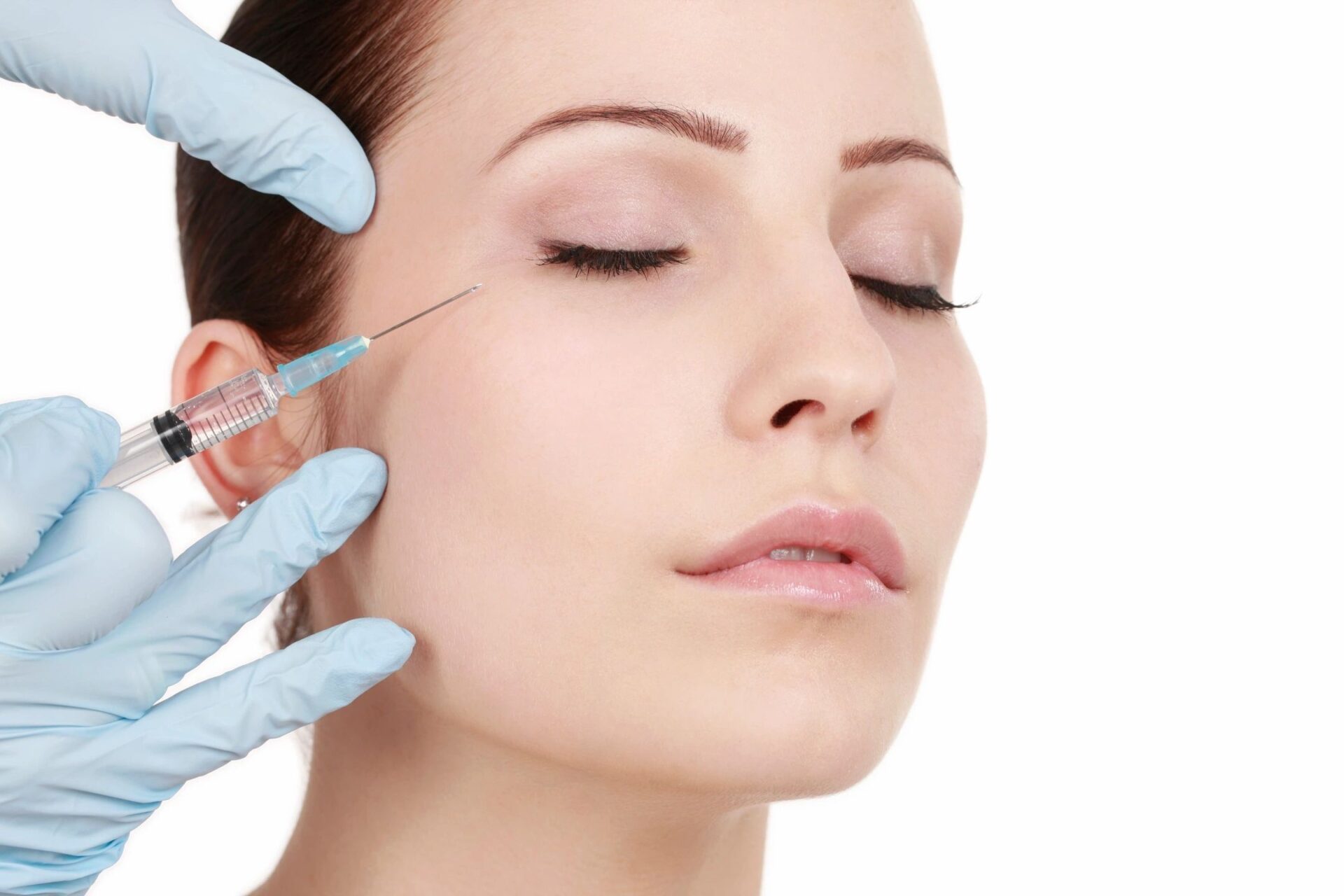 Is the time right for you to help minimize the fine lines around your eyes and wrinkles between the eyebrows? For visible results and little or no downtime, Dysport may be the perfect solution for you. Dysport is a FDA approved prescription injection for temporary treatment of wrinkles and frown lines between the eyebrows in adults less than 65 years of age. Dysport is a cosmetic injectable derived from the same substance as Botox. In clinical studies, 86% on the average had frown lines that improved from "moderate" or "severe" to "none" or "mild."
Dysport is injected into each of the five areas between and over the eyebrows. It then blocks the signal from the nerve to the muscles, reducing the muscle activity and temporarily preventing the contraction of the muscles which causes the frown lines.
Some of the benefits of Dysport is that the injections can be spaced farther apart allowing for fewer injections for a comparable or better effect. For some individuals, Dysport works faster than Botox. It usually takes effect within three to four days and may last a month longer than Botox. Injections should not be done more than 90 days apart.
Please call for your consultation today!
Belotero Balance
Dermal Filler
Belotero Balance is specially designed to naturally integrate into your skin and mold to your distinct facial contours to help soften line and wrinkles around the nose and mouth area for smooth and natural results.
Belotero Balance Dermal Filler is designed with a unique process that offers a soft, cohesive gel which adapts to you and naturally fills in your wrinkles giving you immediate results that are even and smooth. Not only are the results instant, but in most cases they are also proven to last for six months or more. Individual results may vary.
Visit Belotero.com for more information. Call for your appointment today.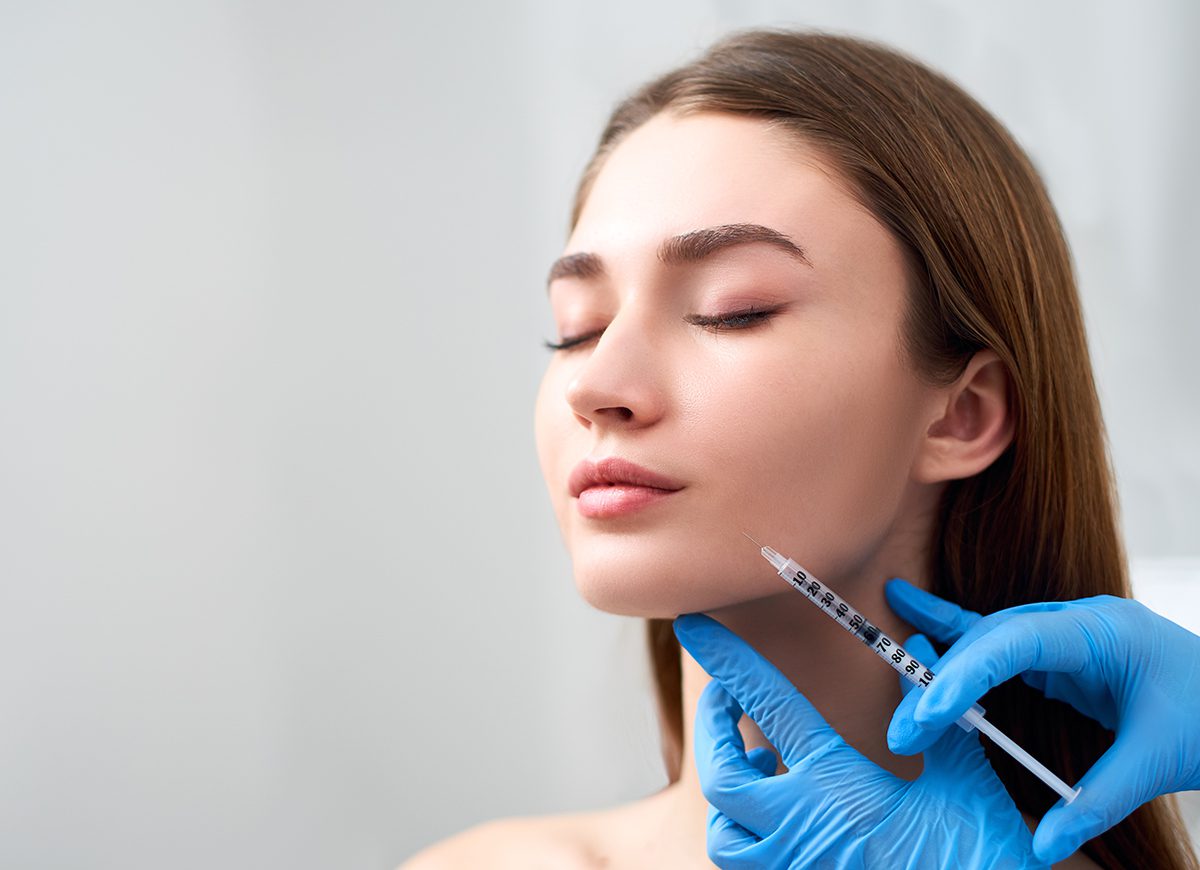 Juvéderm XC is the only FDA approved Hyaluronic Acid filler that lasts up to one year with 1 treatment. The long lasting Juvéderm XC will help to treat the parentheses lines on the sides of your nose and mouth.  The medical specialist can customize your treatment with the injectable gel giving you instant and natural-looking results in 1 treatment. Juvéderm XC uses a unique Hylacross technology which gives the gel a smooth consistency and contributes to the smooth and natural look. Consult with our medical specialists to see what is the right amount needed for a complete correction. Please call today for your appointment.
Reward yourself, join the Brilliant Distinctinctions program and earn points and coupons. Visit Brilliantdistinctions.com for more information.
Results may vary. Please visit www.juvederm.com or call Allergan Product Support at 1.877.345.5372 for more information and important safety considerations.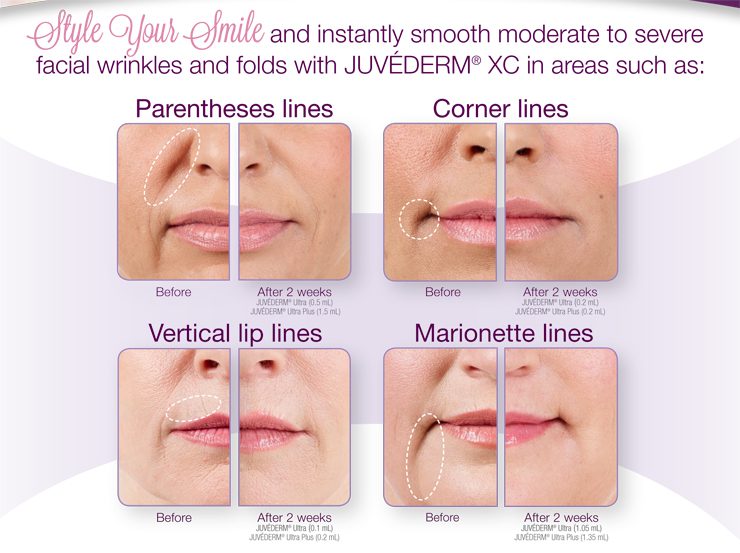 IMPORTANT SAFETY INFORMATION
Your physician will ask about your medical history to determine if you are an appropriate candidate for treatment. The product should not be used in patients who have:
Severe allergies marked by a history of anaphylaxis or history or presence of multiple severe allergies

A history of allergies to lidocaine or Gram-positive bacterial proteins
The safety and effectiveness for the treatment of areas other than facial wrinkles and folds (such as lips) have not been established in controlled clinical studies.
The following are important treatment considerations for you to discuss with your physician and understand in order to help avoid unsatisfactory results and complications:
Patients who are using substances that can prolong bleeding, such as aspirin or ibuprofen, as with any injection, may experience increased bruising or bleeding at injection site. You should inform your physician before treatment if you are using these types of substances

If laser treatment, chemical peeling, or any other procedure based on active dermal response is considered after treatment with JUVÉDERM®, there is a possible risk of an inflammatory reaction at the treatment site
JUVÉDERM® injectable gel should be used with caution in patients on immunosuppressive therapy, or therapy used to decrease the body's immune response, as there may be an increased risk of infection

The safety for use during pregnancy, in breast-feeding females, or in patients under 18 years has not been established

The safety in patients with a history of excessive scarring (eg, hypertrophic scarring and keloid formations) and pigmentation disorders has not been studied
Most side effects are mild or moderate in nature, and their duration is short lasting (7 days or less). The most common side effects include, but are not limited to, temporary injection-site reactions such as: redness, pain/tenderness, firmness, swelling, lumps/bumps, bruising, itching, and discoloration.
As with all skin-injection procedures, there is a risk of infection.
To report a problem with JUVÉDERM, please call Allergan Product Surveillance at 800.624.4261.
For more information, please see the About Safety page at www.juvederm.com or call the Allergan Product Support line at 800.433.8871.
JUVÉDERM injectable gel is available by prescription only.
Radiesse
Volumizing Filler
Naturally, collagen begins to diminish during the aging process, causing the loss in facial volume, making wrinkles more noticeable. By replenishing the volume in the skin, this will help to give an immediate youthful appearance. Radiesse is the volumizing filler, but also stimulates production of your own natural collagen which something that no other filler does. Radiesse is comprised of a calcium-based microspheres and gel that provide structure for volumizing. The correction can last up to one year and maintain a natural look. Results may vary.
Learn more about Radiesse at www.MerzAethetics.com
Call for your consultation appointment today 310.375.7546.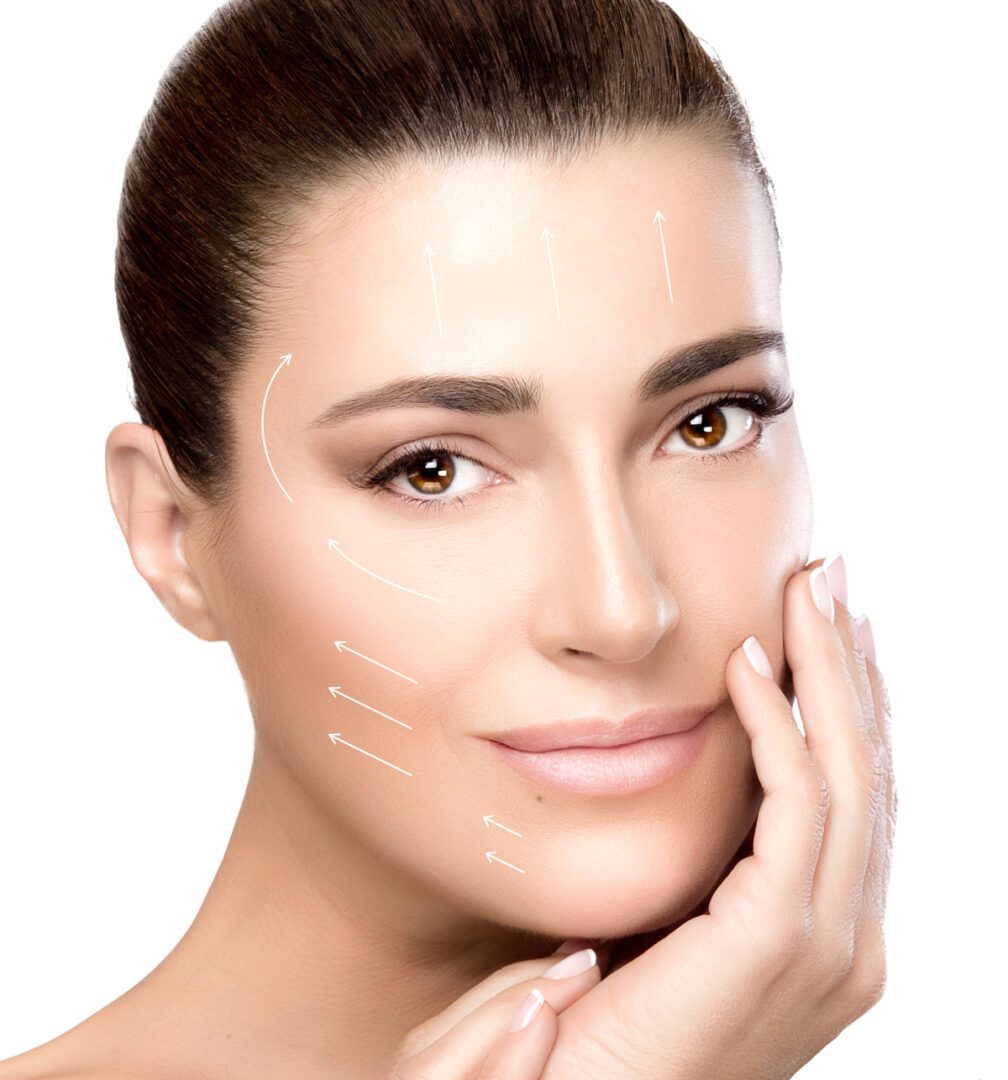 Restylane
FAMILY OF INJECTABLE GELS
Restylane-L will instantly smooth away facial wrinkles and add volume and fullness to the skin to correct moderate to severe facial wrinkles and folds. If you desire a more youthful look but are concerned about potential discomfort from the treatment, Restylane L will help with a more comfortable treatment as it contains 0.3% lidocaine. The areas that are most commonly treated with Restylane-L are the nasolabial (laugh lines), the corners of the mouth, extending down to jaw line, (Marionette LInes), the area below the nose and above the lips (Lipstick Lines), and the area next to the crease of the lips (Corners of the mouth Lines). The Restylane family of products are a clear gel formulation of hyaluronic acid which specifically acts like your body's own hyaluronic acid and helps to give you the desired volume where needed.
The Restylane Regimen is a treatment plan which involves getting complete correction at the initial treatment and a follow up treatment at 4.5 or nine months. Ask your healthcare provider for the specified amount needed for a complete correction.
Please visit www.RestylaneUSA.com for more information and important safety considerations. Please call Tikkun Skin Care for your consultation appointment.